Hey Bookends,
It is time for another Book Traveling Thursday. This is a meme in which you pick a book based off of a theme. After that you pick that you look through all of the different editions and show the original cover, the cover from your home country, your favorite cover, and your least favorite cover. You can go to the goodreads group to find out the weekly themes.
This weeks theme is:Fictional Worlds
For this prompt I picked the most recent book I have finished that was set in a fictional world: Red Queen by Victoria Aveyard (I did put up a review for this book if you want to check it out).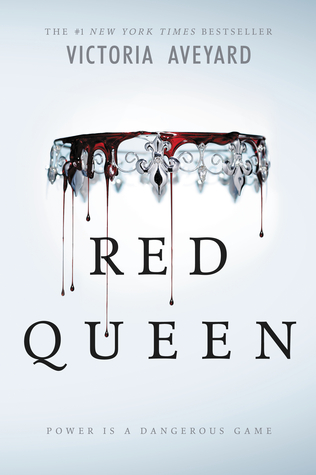 This is the original hardback cover and from what I can tell it is also the edition for my home country, the USA.
Surprisingly, this was my favorite cover, even though I really really really like the original cover. I think I like the way the crown kind of looks like a mask and if you have read the novel you know she is masking herself as a silver.
And this is my least favorite cover. I know I have mentioned this before but I really hate models on book covers. I don't know why but I do. From this picture the cover looks like it had that weird matte finish which is also something I don't like on book covers, it reminds me of books from my school's library.
---
So that is all I have for this post. I would love to know your thoughts on either of these covers for this book and what book you would choose for this topic. You can follow me on goodreads to see what I am reading. Thanks for reading.