Hey Bookends,
It is time for another Book Traveling Thursday. This is a meme in which you pick a book based off of a theme. After that you pick that you look through all of the different editions and show the original cover, the cover from your home country, your favorite cover, and your least favorite cover. You can go to the goodreads group to find out the weekly themes.
This weeks theme is: A book where music is a big part of the story.
For this topic I picked Amy and Roger's Epic Detour by Morgan Matson. If you don't know this book is focused around a road trip but it also has a playlist of a bunch of different songs for each leg of the trip.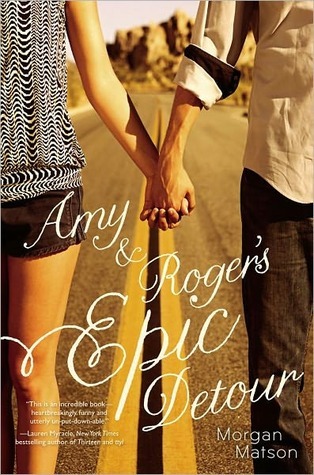 This is the original hardback cover. It is also the edition for my home country, the USA.
This is my least favorite cover. As always I don't usually like when there are actors on the cover.

This is my favorite cover. I love all the objects around the title. This design really just reminds me of a road trip.
So that is all I have for this post. I would love to know your thoughts on any of the covers for these books. You can follow me on goodreads and Instagram to see what I am reading. Thanks for reading.