Hey Bookends,
It is time for another Book Traveling Thursday. This is a meme in which you pick a book based off of a theme. After that you pick that you look through all of the different editions and show the original cover, the cover from your home country, your favorite cover, and your least favorite cover. You can go to the goodreads group to find out the weekly themes.
This weeks theme is: Favorite Debut Novel
For this prompt I have chosen Tell The Wolves I'm Home by Carol Rifka Brunt. Now I know there are some wonderful debut novels out there but I am not choosing those for one of two reasons. 1. It is an obvious choice. 2. It is going to be used a million times because it is super popular. I wanted to chose a book that not a lot of people talk about because I feel like spreading the love. Anyway lets get into the covers.
This is the original cover, from what I can find, and it was published in the UK.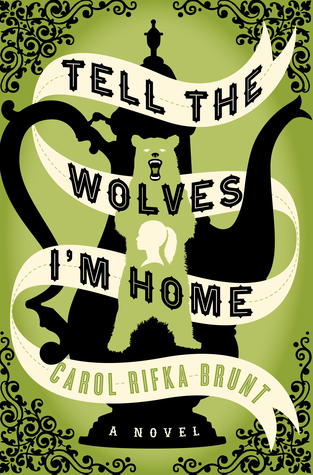 This was the first cover published in my home country, the USA.
This is my least favorite cover. This makes the whole story look like a sappy love story when that is not what this book is about at all. June is only 14 and Toby is a gay man in this novel. There is no romance between these two at all.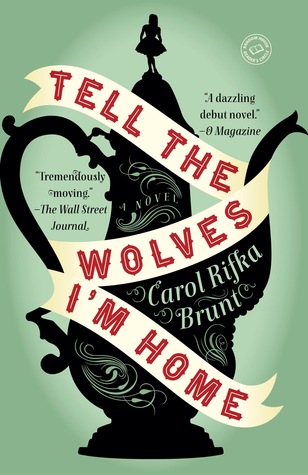 This is my favorite novel, which I owned (I may have lost it, darn). I love the tea pot, which I significant to the plot and the calligraphy on the whole cover.
So that is all I have for this post. I would love to know your thoughts on this topic and any of the covers for this book. You can follow me on goodreads and Instagram to see what I am reading. Thanks for reading.