Hey Bookends,
It is time for another Book Traveling Thursday. This is a meme in which you pick a book based off of a theme. After that you pick that you look through all of the different editions and show the original cover, the cover from your home country, your favorite cover, and your least favorite cover. You can go to the goodreads group to find out the weekly themes.
This weeks theme is: Books you would want to see have a movie or T.V. adaption
For this I picked Station Eleven by Emily Mandel. This is a great dystopian novel which I think would make a great T.V. series, kind of like the Walking Dead. It has so many different angles to expand on, I think it would make an amazing show.
This is the original hardback cover. It is also the edition for my home country, the USA. This also my favorite cover out of the ones currently available. This one is just more astatically pleasing to me.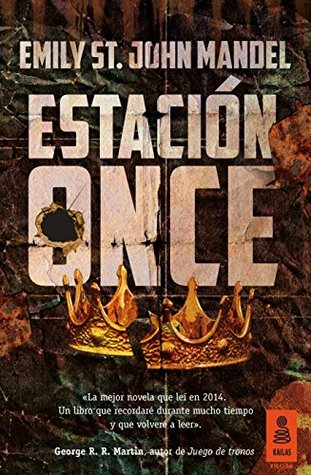 This is my least favorite cover. I understand how this connects to the book but I feel as if the image is too rough and I really don't like the colors involved.
So that is all I have for this post. I would love to know your thoughts on any of the covers for these books. You can follow me on goodreads and Instagram to see what I am reading. Thanks for reading.