Hey Bookends,
It is time for another Book Traveling Thursday. This is a meme in which you pick a book based off of a theme. After that you pick that you look through all of the different editions and show the original cover, the cover from your home country, your favorite cover, and your least favorite cover. You can go to the goodreads group to find out the weekly themes.
This weeks theme is favorite LGBTQ+ couples
For this I picked Will Grayson, Will Grayson by John Green and David Levithan the couple in this book contains two extremely different people who bring out the best in each other. I can't say the couples names because it is a major spoiler but they are amazing.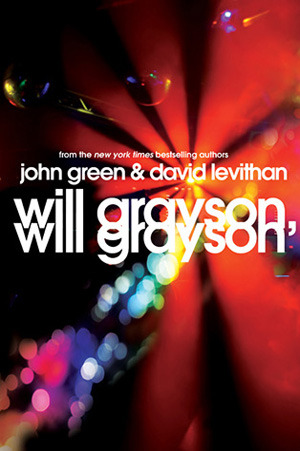 This is the original hardback cover. It is also the edition for my home country, the USA.
This is my least favorite cover. As I said last time I am not a huge fan of models on a cover. I also don't like these depictions of the Will Graysons, they aren't anything what I pictured they were like. The background also doesn't please me.
This is my favorite cover that is currently out. Maybe because I haven't seen it before, there are so many beautiful covers for this book, but I just find it really interesting. I really like how the two boys are different colors and that their names are on their head. The readers are more likely to be able to tell that this is about two boys both names Will Grayson.
So that is all I have for this post. I would love to know your thoughts on any of the covers for these books. You can follow me on goodreads and Instagram to see what I am reading. Thanks for reading.