Hey Bookends,
It is time for another Book Traveling Thursday. This is a meme in which you pick a book based off of a theme. After that you pick that you look through all of the different editions and show the original cover, the cover from your home country, your favorite cover, and your least favorite cover. You can go to the goodreads group to find out the weekly themes.
This weeks theme is our bookish BFF.
For this book I picked Wolf by Wolf by Ryan Graduin
I picked this book because I really enjoyed reading from the mar=in character's perspective and think that she would be a wonderful friend. She would not only kick some ass but I feel as if she would be the type who would listen to you when you just need to talk about something.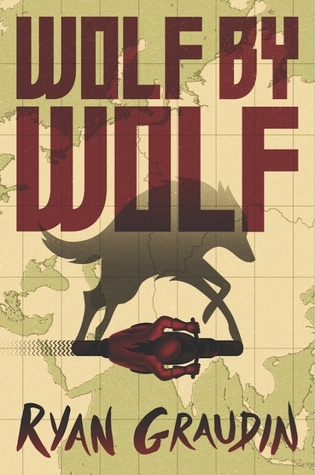 This is the original hardback cover. It is also the edition for my home country, the USA. This also my favorite cover out of the three currently available. There one similar to this with a red background but I don't like it as much because I think the map shows an important aspect of this book.
This is my least favorite cover. I feel as if it doesn't have much to do with the main plot line. I am also not a huge fan of models on the cover of books unless it is a contemporary. I feel like these are worlds that we are meant to imagine, not visually see, if that makes any sense.
So that is all I have for this post. I would love to know your thoughts or weather or not you actually enjoy this meme. You can follow me on goodreads and Instagram to see what I am reading. Thanks for reading.