It is time for our newest feature on the blog which you can find the Check  Original Blog Post if you want to start. This is a feature where I ask you guys which out of three books should I read over the next week. I haven't had anyone vote on the last two so I'm wondering if you guys actually like this post? I would love for yall to tell me if I need to stop these. Anyway, on to the books.
I Hunt Killers by Barry Lyga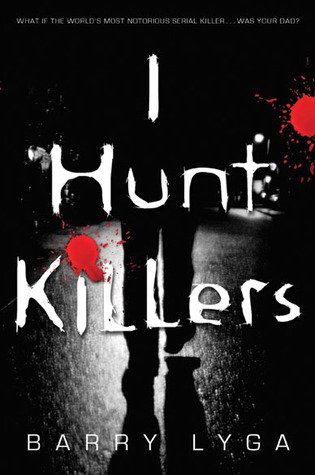 What if the world's worst serial killer…was your dad?

Jasper "Jazz" Dent is a likable teenager. A charmer, one might say.

But he's also the son of the world's most infamous serial killer, and for Dear Old Dad, Take Your Son to Work Day was year-round. Jazz has witnessed crime scenes the way cops wish they could—from the criminal's point of view.

And now bodies are piling up in Lobo's Nod.

In an effort to clear his name, Jazz joins the police in a hunt for a new serial killer. But Jazz has a secret—could he be more like his father than anyone knows?
2. Big Little Lies by Laine Moriarty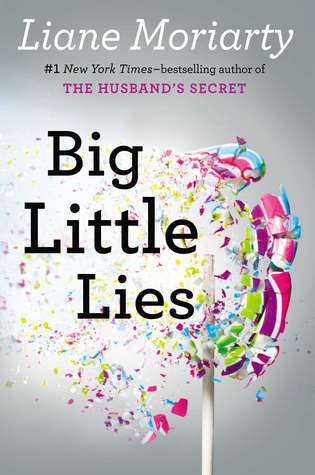 Big Little Lies follows three women, each at a crossroads:

Madeline is a force to be reckoned with. She's funny and biting, passionate, she remembers everything and forgives no one. Her ex-husband and his yogi new wife have moved into her beloved beachside community, and their daughter is in the same kindergarten class as Madeline's youngest (how is this possible?). And to top it all off, Madeline's teenage daughter seems to be choosing Madeline's ex-husband over her. (How. Is. This. Possible?).

Celeste is the kind of beautiful woman who makes the world stop and stare. While she may seem a bit flustered at times, who wouldn't be, with those rambunctious twin boys? Now that the boys are starting school, Celeste and her husband look set to become the king and queen of the school parent body. But royalty often comes at a price, and Celeste is grappling with how much more she is willing to pay.

New to town, single mom Jane is so young that another mother mistakes her for the nanny. Jane is sad beyond her years and harbors secret doubts about her son. But why? While Madeline and Celeste soon take Jane under their wing, none of them realizes how the arrival of Jane and her inscrutable little boy will affect them all.

Big Little Lies is a brilliant take on ex-husbands and second wives, mothers and daughters, schoolyard scandal, and the dangerous little lies we tell ourselves just to survive.
3. Modern Romance by Aziz Ansari
At some point, every one of us embarks on a journey to find love. We meet people, date, get into and out of relationships, all with the hope of finding someone with whom we share a deep connection. This seems standard now, but it's wildly different from what people did even just decades ago. Single people today have more romantic options than at any point in human history. With technology, our abilities to connect with and sort through these options are staggering. So why are so many people frustrated?

Some of our problems are unique to our time. "Why did this guy just text me an emoji of a pizza?" "Should I go out with this girl even though she listed Combos as one of her favorite snack foods? Combos?!" "My girlfriend just got a message from some dude named Nathan. Who's Nathan? Did he just send her a photo of his penis? Should I check just to be sure?"

But the transformation of our romantic lives can't be explained by technology alone. In a short period of time, the whole culture of finding love has changed dramatically. A few decades ago, people would find a decent person who lived in their neighborhood. Their families would meet and, after deciding neither party seemed like a murderer, they would get married and soon have a kid, all by the time they were twenty-four. Today, people marry later than ever and spend years of their lives on a quest to find the perfect person, a soul mate.

For years, Aziz Ansari has been aiming his comic insight at modern romance, but for Modern Romance, the book, he decided he needed to take things to another level. He teamed up with NYU sociologist Eric Klinenberg and designed a massive research project, including hundreds of interviews and focus groups conducted everywhere from Tokyo to Buenos Aires to Wichita. They analyzed behavioral data and surveys and created their own online research forum on Reddit, which drew thousands of messages. They enlisted the world's leading social scientists, including Andrew Cherlin, Eli Finkel, Helen Fisher, Sheena Iyengar, Barry Schwartz, Sherry Turkle, and Robb Willer. The result is unlike any social science or humor book we've seen before.

In Modern Romance, Ansari combines his irreverent humor with cutting-edge social science to give us an unforgettable tour of our new romantic world.
So that is all I have for you guys in this post. Tell me which book I should read by commenting. You can always follow me on goodreads and Instagram to see what I am reading daily. Thanks for reading.