Hey Bookends,
It is time for our newest feature on the blog which you can find the Check Original Blog Post if you want to start. This is a feature where I ask you guys which out of three books should I read over the next week. Last week you guys didn't vote on a book, which makes me sad. So I decided to read Trigger Warning by Neil Gainman. Let me tell you guys this week's selection and hopefully some of you will vote on one.
Big Little Lies by Laine Moriarty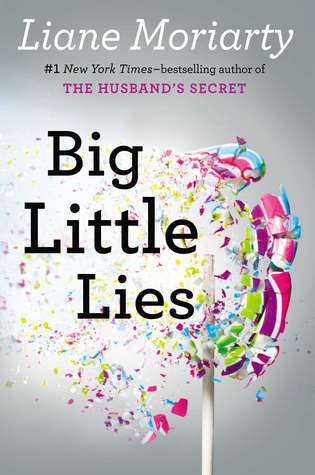 Big Little Lies follows three women, each at a crossroads:

Madeline is a force to be reckoned with. She's funny and biting, passionate, she remembers everything and forgives no one. Her ex-husband and his yogi new wife have moved into her beloved beachside community, and their daughter is in the same kindergarten class as Madeline's youngest (how is this possible?). And to top it all off, Madeline's teenage daughter seems to be choosing Madeline's ex-husband over her. (How. Is. This. Possible?).

Celeste is the kind of beautiful woman who makes the world stop and stare. While she may seem a bit flustered at times, who wouldn't be, with those rambunctious twin boys? Now that the boys are starting school, Celeste and her husband look set to become the king and queen of the school parent body. But royalty often comes at a price, and Celeste is grappling with how much more she is willing to pay.

New to town, single mom Jane is so young that another mother mistakes her for the nanny. Jane is sad beyond her years and harbors secret doubts about her son. But why? While Madeline and Celeste soon take Jane under their wing, none of them realizes how the arrival of Jane and her inscrutable little boy will affect them all.

Big Little Lies is a brilliant take on ex-husbands and second wives, mothers and daughters, schoolyard scandal, and the dangerous little lies we tell ourselves just to survive.
2. And Then There Were None by Agatha Christie
"Ten . . ."
Ten strangers are lured to an isolated island mansion off the Devon coast by a mysterious "U.N. Owen."

"Nine . . ."
At dinner a recorded message accuses each of them in turn of having a guilty secret, and by the end of the night one of the guests is dead.

"Eight . . ."
Stranded by a violent storm, and haunted by a nursery rhyme counting down one by one . . . one by one they begin to die.

"Seven . . ."
Who among them is the killer and will any of them survive?
3. I Hunt Killers by Barry Lyga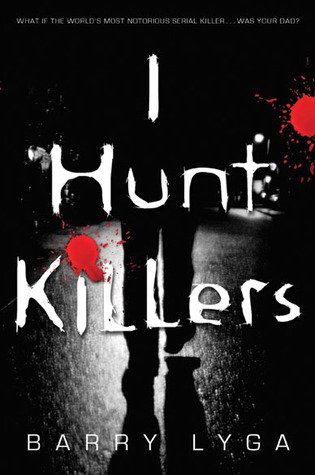 What if the world's worst serial killer…was your dad?

Jasper "Jazz" Dent is a likable teenager. A charmer, one might say.

But he's also the son of the world's most infamous serial killer, and for Dear Old Dad, Take Your Son to Work Day was year-round. Jazz has witnessed crime scenes the way cops wish they could—from the criminal's point of view.

And now bodies are piling up in Lobo's Nod.

In an effort to clear his name, Jazz joins the police in a hunt for a new serial killer. But Jazz has a secret—could he be more like his father than anyone knows?
So that is all I have for you guys in this post. Tell me which book I should read by commenting. You can always follow me on goodreads and Instagram to see what I am reading daily. Thanks for reading.